5 year old Missing!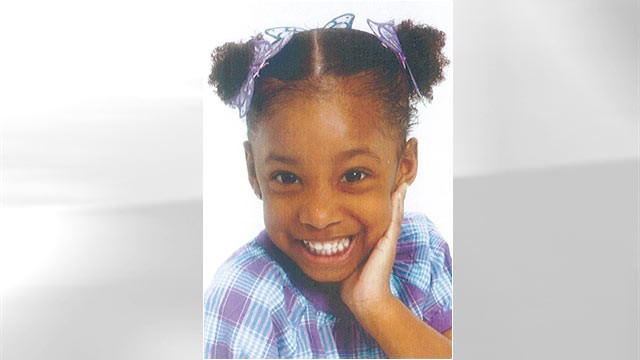 Have you seen Jahessye Shockley?
Authorities firmly believe that the child's body is in a landfill south of the Phoenix, AZ area, and they are now deciding whether to search for her. Decomposition will present a challenge to the search effort, Glendale Police Sgt. Brent Coombs said, making it difficult to pinpoint Jahessye's exact location.
Police say the child's mother, Jerice Hunter has been uncooperative in the investigation, and that she has refused to take a lie detector test. Hunter maintains her innocence.
About six months before Jahessye disappeared, Hunter was investigated by state Child Protective Services, but police found no signs of abuse. The mother had previously served about four years in prison for child abuse charges in California stemming back to a 2005 arrest. She was released on parole last May.
Please contact Phoenix. Arizona police if you have information.
The number is 623-930-4357